TOP FIVE SCREEN RECORDERS (SOFTWARES)
Screen recording software's are used for:
•Recording game play by gamers.
•Making a tutorial videos.
•Take screenshots of recordings.
•Automatically record screen at scheduled time, thus recording your favourite episodes in your absence.
•To record live streaming videos.
•Recording audio simultaneously along with screen recording.
And much more….
1.CAM STUDIO

PROS:

It's an open source software.
Most reliable software is usually most downloaded. Camstudio is one of the most downloaded screen recorder.
It's the most user friendly Screen recorder you will ever use. Your just few clicks away from recording.
Actually this is a Con but still bearable, i.e. The recorded will be saved in AVI/Flash SWI format. But you can convert it to other formats online.

CONS:

As it is an open source it bears its own limitations. The File recording is limited only upto 2GB.
The files are recorded in AVI/Flash SWI formats which are not acceptable for professional video recording.
Recorded file needs to be converted online or else separates software has to be downloaded for conversion.
If your a game lover and lover and you want to save any of your game play (race as in NFS Most Wanted) this software won't meet your needs as it has file size limit for recording.

2.ICE CREAM SCREEN RECORDER
PROS:

This software allows you to record as well as take screen captures (Screenshots) during recording by setting a timer.
It also has a feature of zooming in and out while recording. (about X16)
Recording can be saved in MP4,MKV and WEBM formats.(Paid version)
It also offers schedule time recording i.e. You have to just set a date and time. The software will automatically record your screen as scheduled.

CONS:

Lack of recording time is a great drawback for such an awesome software. Recording time is limited to about 10 minutes only. (unlimited recording available in paid version)
The screen recording is available only in WEBM format in Free version.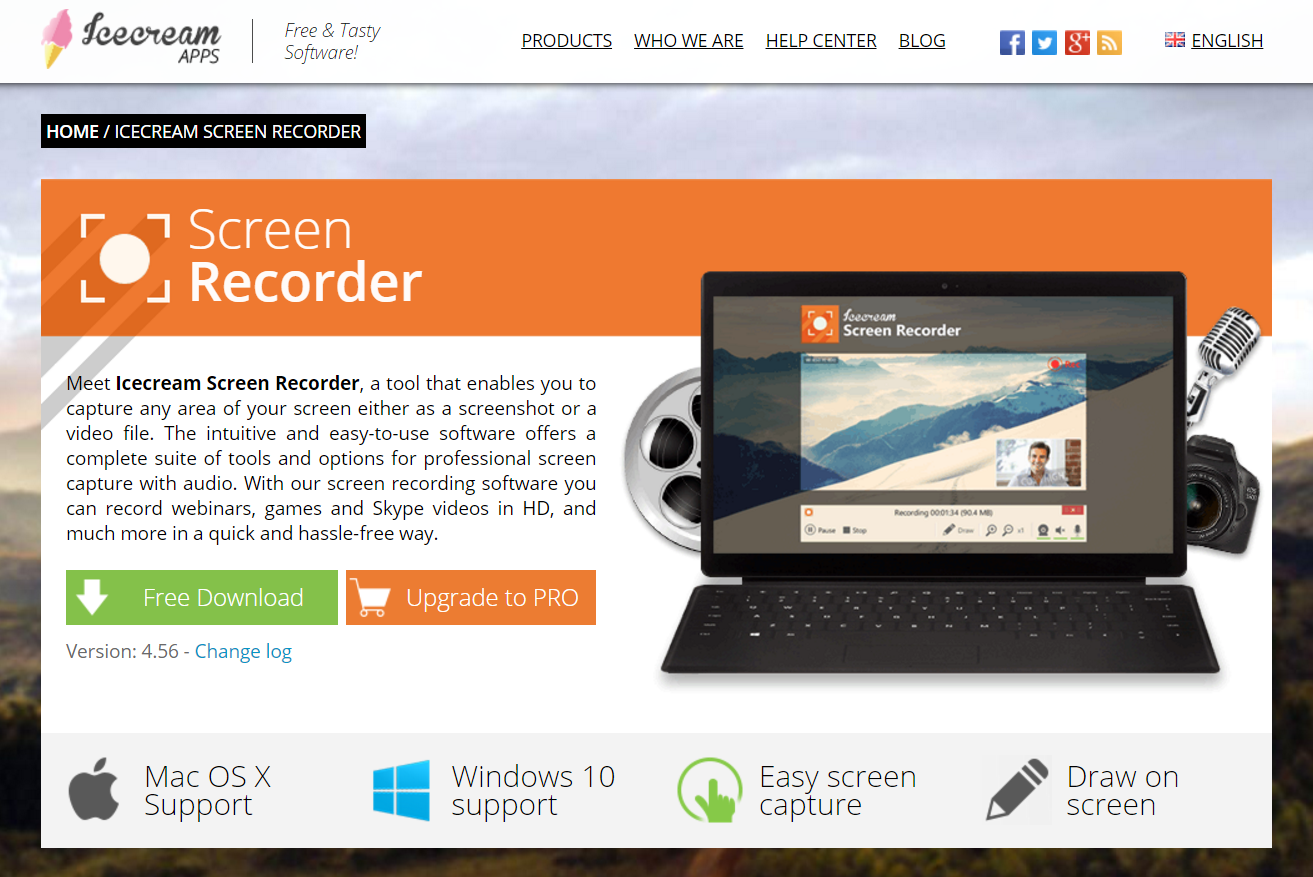 Link for Icecream Screen Recorder
3.iSpring Free Cam
PROS:

iSpring allows you to record at desired location of the spring and upload to YouTube with just one click.
This software is ad free and is without a time limit for recording.
Enhanced audio recording features are available.
The software is free to download without and paid upgrade.

CONS:

The biggest drawback is the format available for recording the video. Only MWV video format is supported.
iSpring also doesn't support webcam recording.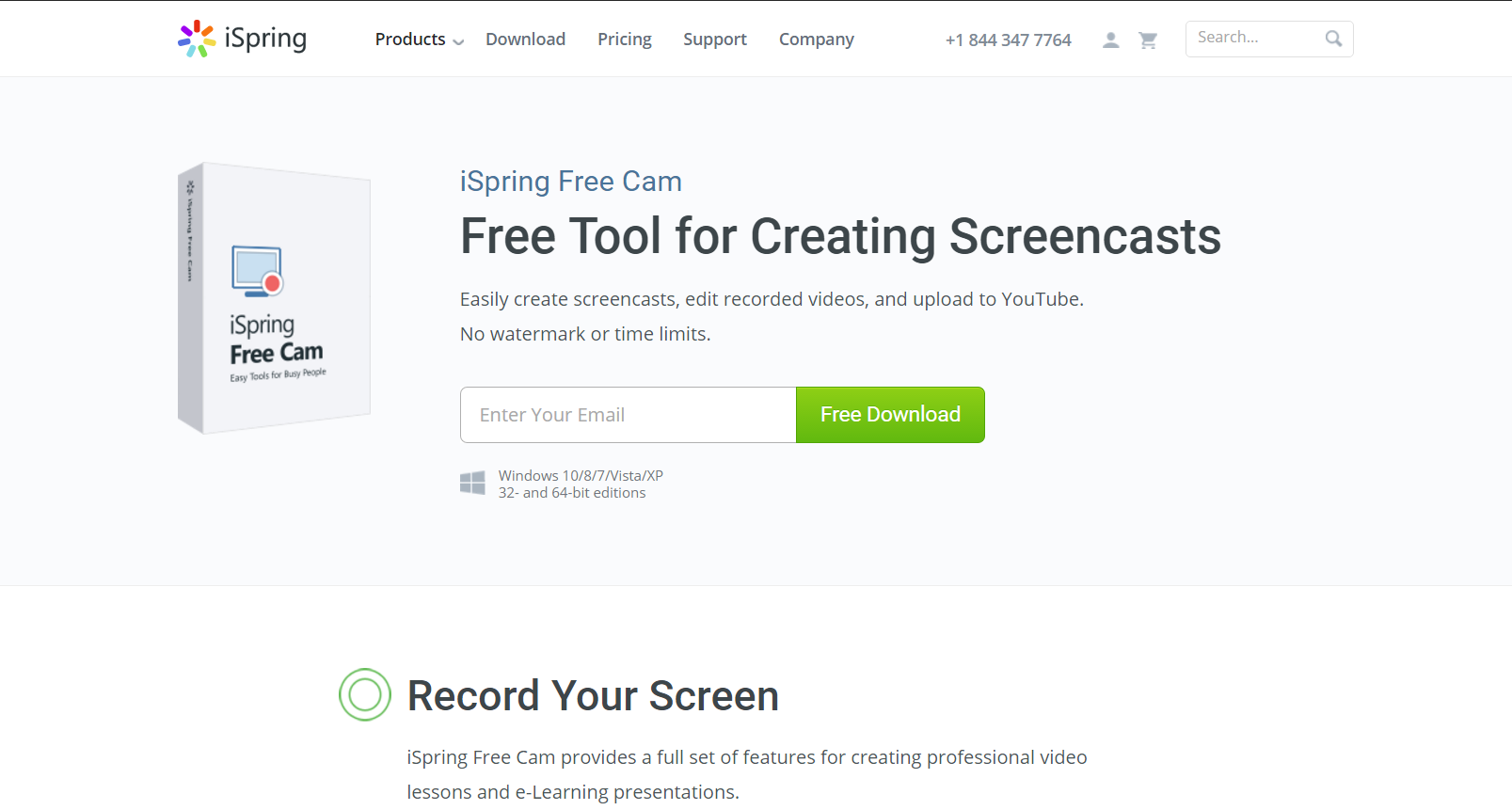 4.Open Broadcast Software
PROS:

This software is absolutely free and open source.
Video files can be saved in MP4 format which works on almost all devices.
The software is specially designed to record live streaming video which can be further showcased to online services.
The video recorded with perfect sound without lag.

CONS:

You may need some practice to get handy with this software.
Complex user interface.

Link for Open Broadcaster Software
5.SMART PIXEL
PROS:

You can record almost everything on screen with multiple recording modes.
This software also supports web cam recording.
In-app video recorder is provided.

CONS:

Game play recordings done were of average quality.
Video Editor mode is bit slow to operate.
The major upset for this software is it's an Paid software.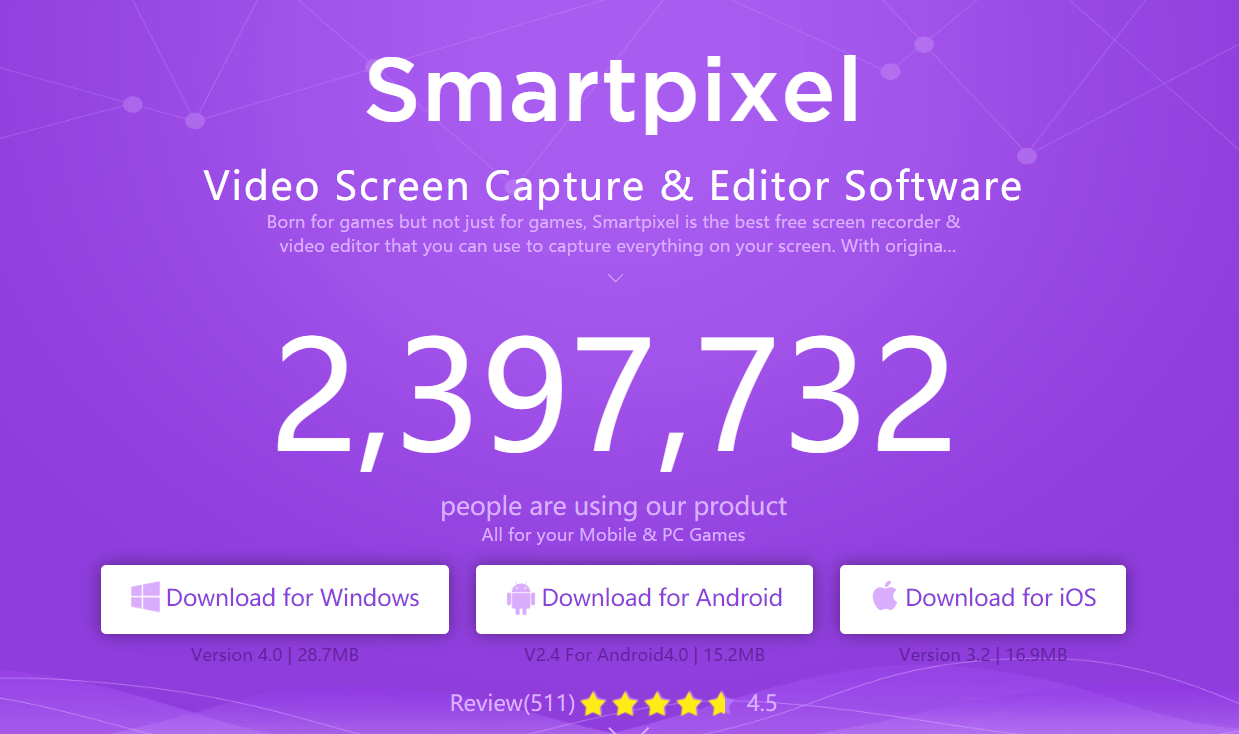 Thanks for visiting TechieSwag.If you have any questions,Please comment below.