LG Gram 17 Review- World's Lightest Laptop
LG recently launched the successor for their Gram Laptops. So today let's review the world's Lightest Gram laptop that LG has to offer.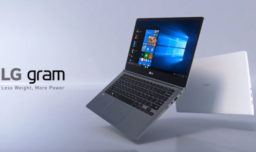 Build Quality and Design: The LG gram 17 is made up of a carbon magnesium alloy which might sound really cool but has a more plasticky feeling, although is durable and is fingerprint resistant. The screen does wobble quite a bit though. Design wise, the gram 17 is one hell of a slick device coming with a 0.7 inches thickness and a weight of 1.3kgs. The laptop looks clean and is sure to give a classy vibe to your personality.
Ports Selection: With laptops getting rid of most of the traditional ports nowadays, the gram 17 sure does have a pretty good selection of ports. It has 3 USB 3.1 ports,1 USB 3.1 Type-C port, a Standard HDMI Port, a micro Sd slot and an RJ45 Ethernet Port. The quality of the webcam on a laptop is quite average.
Keyboard and TrackPad: The keyboard is full sized with a number pad. It has nice tactile keys which have quite short travel distance. The power button also doubles up as a fingerprint sensor. The trackpad has quite a precise tracking, so no complaints there.
Display: One of the most potent features of this gram 17 is its large 17″ display. The display is an IPS Panel with a resolution of 2560 x 1600 pixels with an aspect ratio of 16:10. The display doesn't have HDR, but has great color accuracy and viewing angles and has super thin bezels.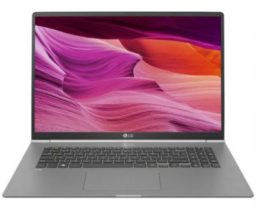 Performance: The Gram 17 is powered by Intel Core i7-8565U which is a 4 cores/8 threads processor. Now that's some quite beefy specs for such a thin laptop. But you can't really complain since it quite easily can breeze through regular use and even photo and video editing with no thermal throttling. It has 16 GB of DDR4 2400MHz RAM for all your multitasking workloads. It also has a 512 GB M.2 SATA SSD.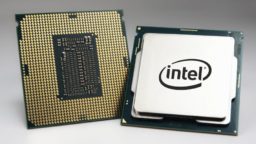 Battery Life: One of the strong points that were seen in the previous Gram laptops was the battery life. This time though, with the inclusion of 4K screen and a powerful processor, the battery life did decrease quite a bit but it's still quite respectable lasting for about 8hrs for mixed usage.
Sound: The sound quality of the speaker wasn't much overwhelming but was fairly loud and clear.
Verdict: So should you buy the LG gram 17? Well at a price of Rs. 122,000 it sure will burn a hole in your pocket. But if you can afford it, it's a great laptop for those professionals who like.
Thanks for visiting TechieSwag.If you have any doubts, Please Comment below.