Player Unknown's revolutionized mobile gaming with the release of PUBG mobile. Its multiplayer,3-D environment attracted thousands of gamers. Several companies Bethesda Game studios and Daybreak Games noticed this and started planning to release their famous and widely-acclaimed PC games on mobile. So, here are the top 5 Upcoming games for Android.
1.H1Z1: Battle Royale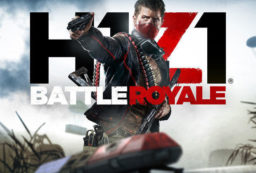 H1Z1 was technically the first-ever battle royale game ever. It was released for PC as early access for Microsoft Windows. It was then officially released as a free to play the game in February 2018. You and your friends can form a party of 5 members maximum and compete against 95 other players, unlike PUBG, where groups of only up to 4 people are allowed. You can scavenge items and other materials just like any other battle royale, but you can also deconstruct items to get raw materials and use them to craft tools and armor at any time. As the game progresses, the circle gets smaller and the outer region of the circle gets covered with toxic gas. The last team standing wins. Daybreak Games has confirmed that the mobile version of H1Z1 is under development and will be released soon.
2.Payday: Crime war
505 Games with the collaboration of Overkill Software released two critically acclaimed games for PC, Ps4 and Xbox360 named Payday: The Heist (2011) and Payday2 (2013). Overkill Software has confirmed that a mobile game associated with the Payday series named Payday: Crime War is coming to Android. You can form a team of 4 players and step into the shoes of Robbers or Law enforcement. If you are a part of the Robber team, you and your teammates have to perform a well-planned robbery. The other team will play the role of S.W.A.T and will try to prevent the robbery from being successful. Depending on the role, each team has to complete their objective.
3.Elder Scrolls: Blades
With the introduction of PUBG mobile and other 3-D action games, people have gotten accustomed to games involving guns. But the upcoming game named Elder Scrolls: Blades lets you fight against NPCs and other players with swords and bows in a 3-D open-world environment. The game puts you in the shoes of an exile and your main objective is to rebuild your city from scratch. Bethesda Studios has confirmed that this game will be Free and that the graphics will be as good as console quality. This game is expected to be released in early 2019.
4.Project Cars: Go
For the last year, action-shooter games have overshadowed racing games completely on mobiles. This upcoming game by Gamevil and Slightly mad studios are going to change that. They have promised stunning graphics and lots of customizable racing cars similar to the PC version. There will be lots of unique locations and tracks and we are pretty sure that this game is going to bring back the era of racing games.
5.Human: Fall flat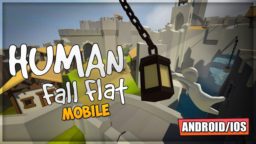 As the name suggests this game uses ragdoll physics to create hilarious and funny effects on the player's body when he falls. Ragdoll physics is a physics engine procedural animation where the character has zero joint/skeletal muscle stiffness. In this game, you have to solve complex puzzles in the various environments using your in-game character. And if you are not careful, your character is going to fall down a lot. Publisher Curve Digital along with 505Games are going to bring this funny and absolutely hilarious game to the mobile platform this year.
Thanks for visiting TechieSwag.If you have any doubts, Please Comment below.