Multiple tabs of browsers are one of best change's happen with time. It made our browsing simple and pretty time-saving. It's always easy to open links in the new opposite window or juggle Chrome tabs in between the both viewports for later viewing.
Android 7.0 updated us with many features and slightly refined UI feel.But the major addition to Nougat happened in form of multi-window feature, Which is simply stunning. It is a boom, especially for User having a large screen. As you already know, This feature lets to split your display between two full-screen apps. But it comes with a few constraints, including the fact that you generally can't run different instances of the same app in both windows.
Google Chrome, however, allows this in a different manner. Creating multi windows of chrome, lets you view different pages in each half of the screen. It's a neat trick that you might not be aware of, so here's how you do it.
However, you can't simply open up a new instance of chrome as we are doing on a PC for this, As android still don't support the multi Instances of the same task. So follow our steps and screenshots to get that done
There are two ways of doing that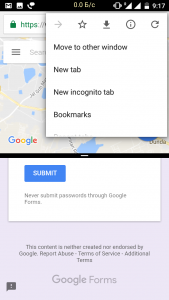 First one, Creating two Chrome windows
1.Open Chrome
2.Long-press the recent apps key to open multi-window mode.
3.Tap the overflow menu (three dots) in the top right corner
4.Tap to Move to another window
That's it! Your Chrome tab will pop into the lower half of the screen. And you can use this feature to juggle multiple tabs between the lower and upper half's of the screen at your will.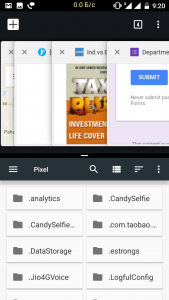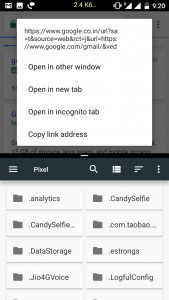 The second one, by simply Opening a link in a new window by long pressing the link
For doing that, you'll need to have Chrome open in multi-window mode.
Long-press the link and tap open in another window
That's it! The link will pop into the lower window and you'll be good to go, with the original page up top and the new one down below.
It's worth remembering that you can open links from the lower window in the upper one using this trick – it doesn't matter which window you're starting from.
Happy multitasking! With this new Chrome multi-window trick.
Thanks for visiting TechieSwag.If you have any doubts, Please Comment below.